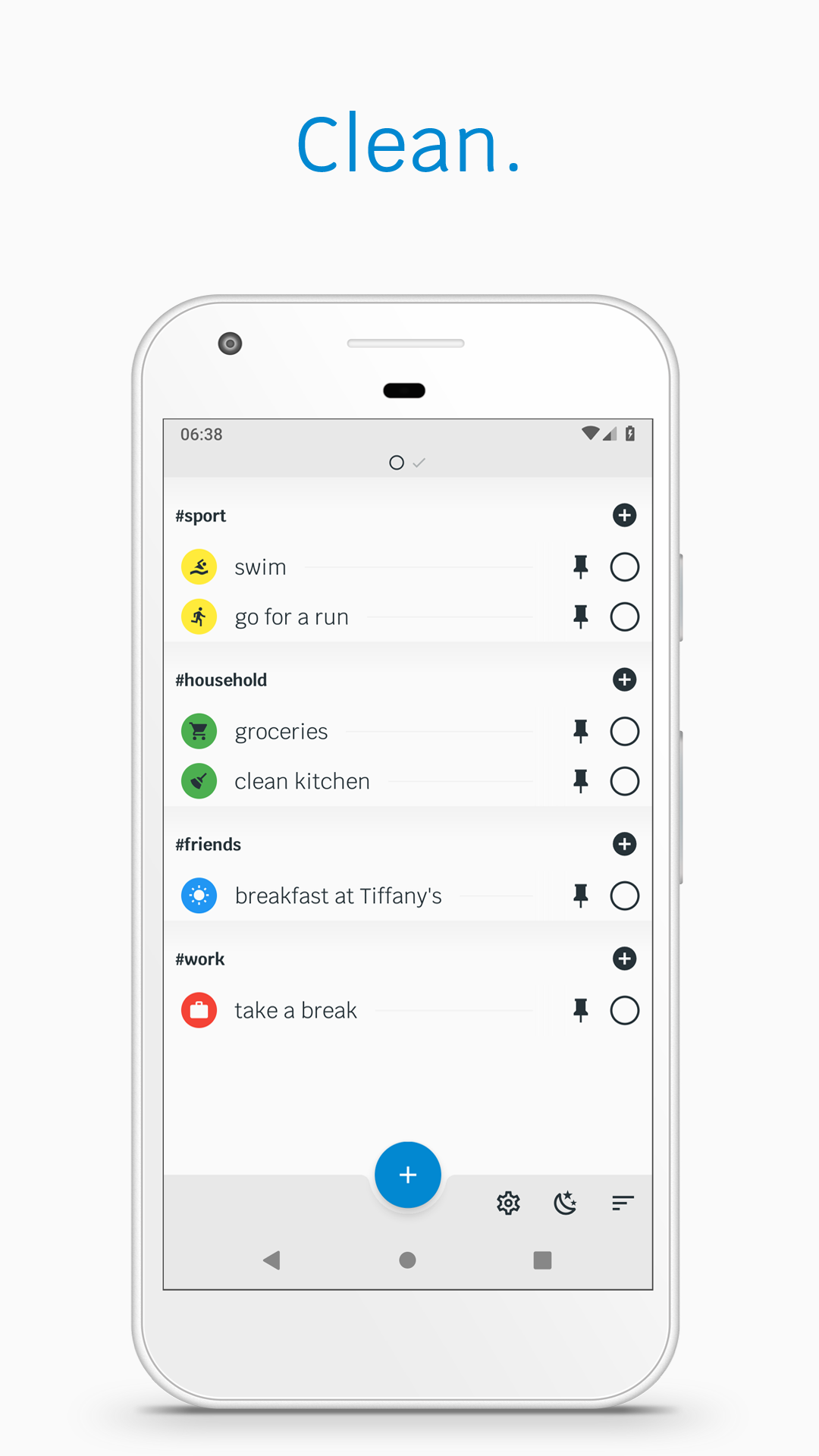 The design is focused on a quick overview. Tasks are getting color coded based on their category and provided with automatic icons.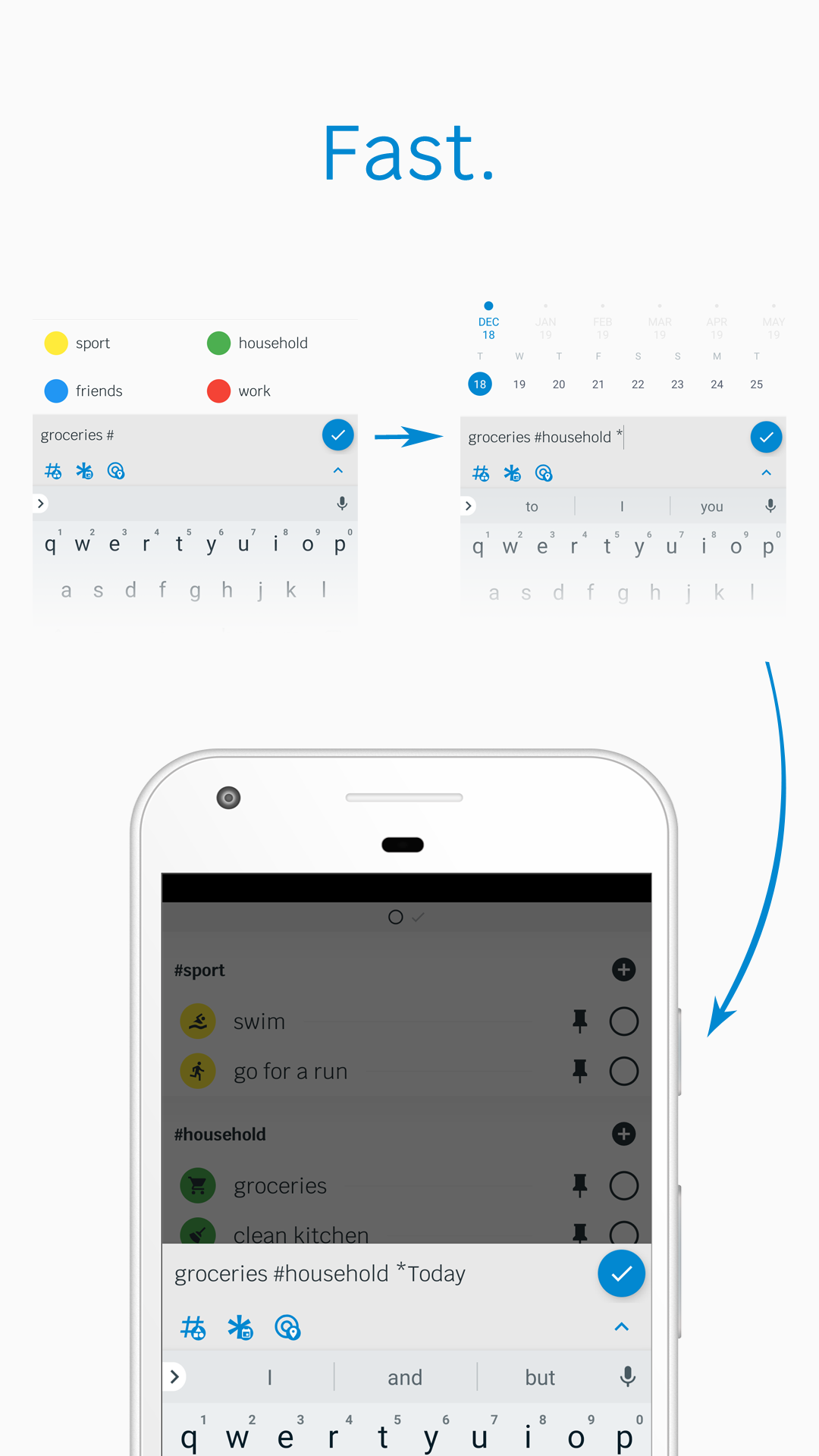 Add your new tasks swiftly in only one line. For example:
groceries #household *tomorrow
This line creates the task groceries and adds it to your category household. Also, SwiftTask will remind you on the next day to pick up your groceries.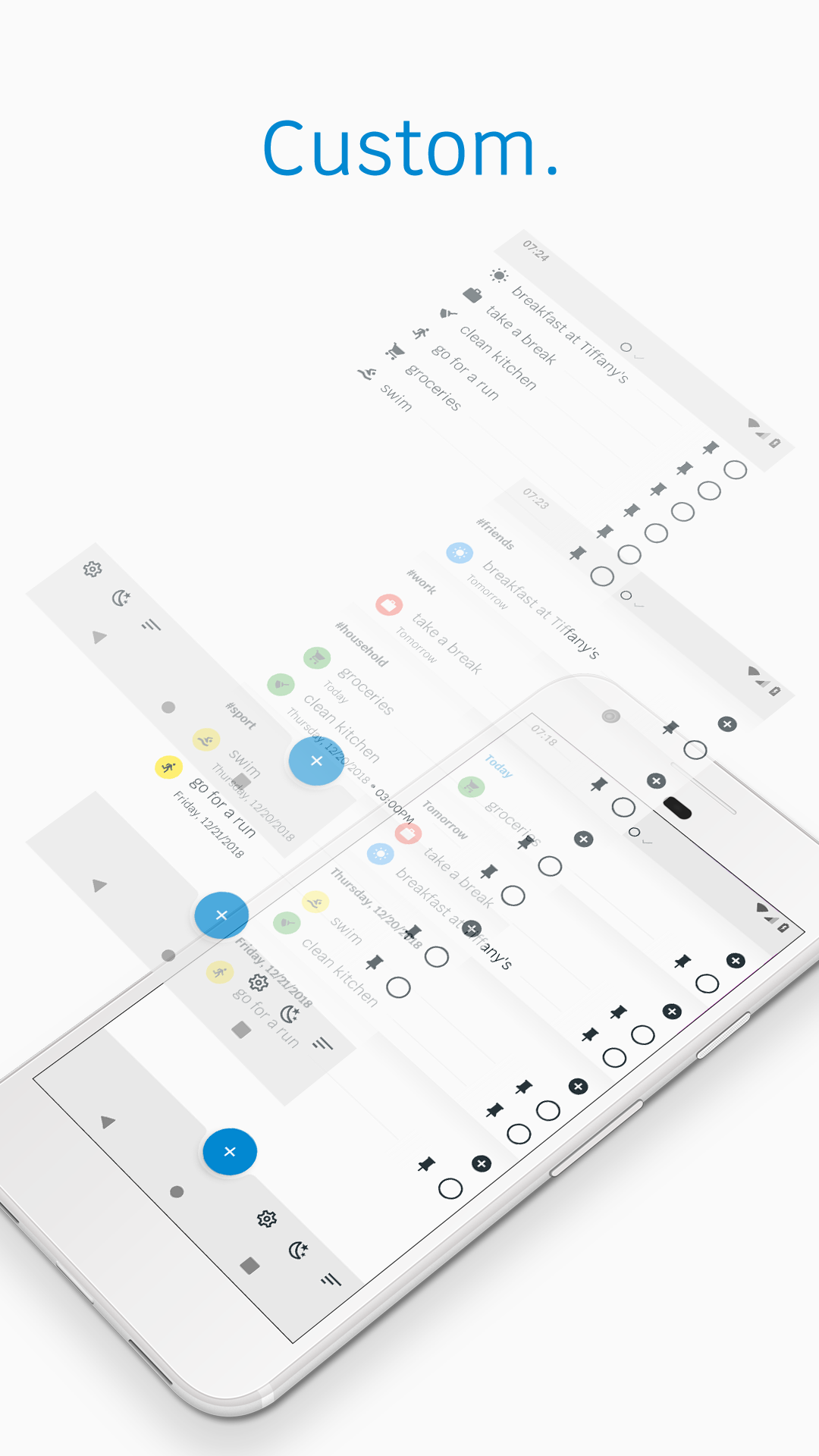 Sort your task list by your needs: By category, by date or as a simple overview.
If you'd like to see more task details in the list, just enable them in the settings
And many more options like button placement, notification behaviour etc.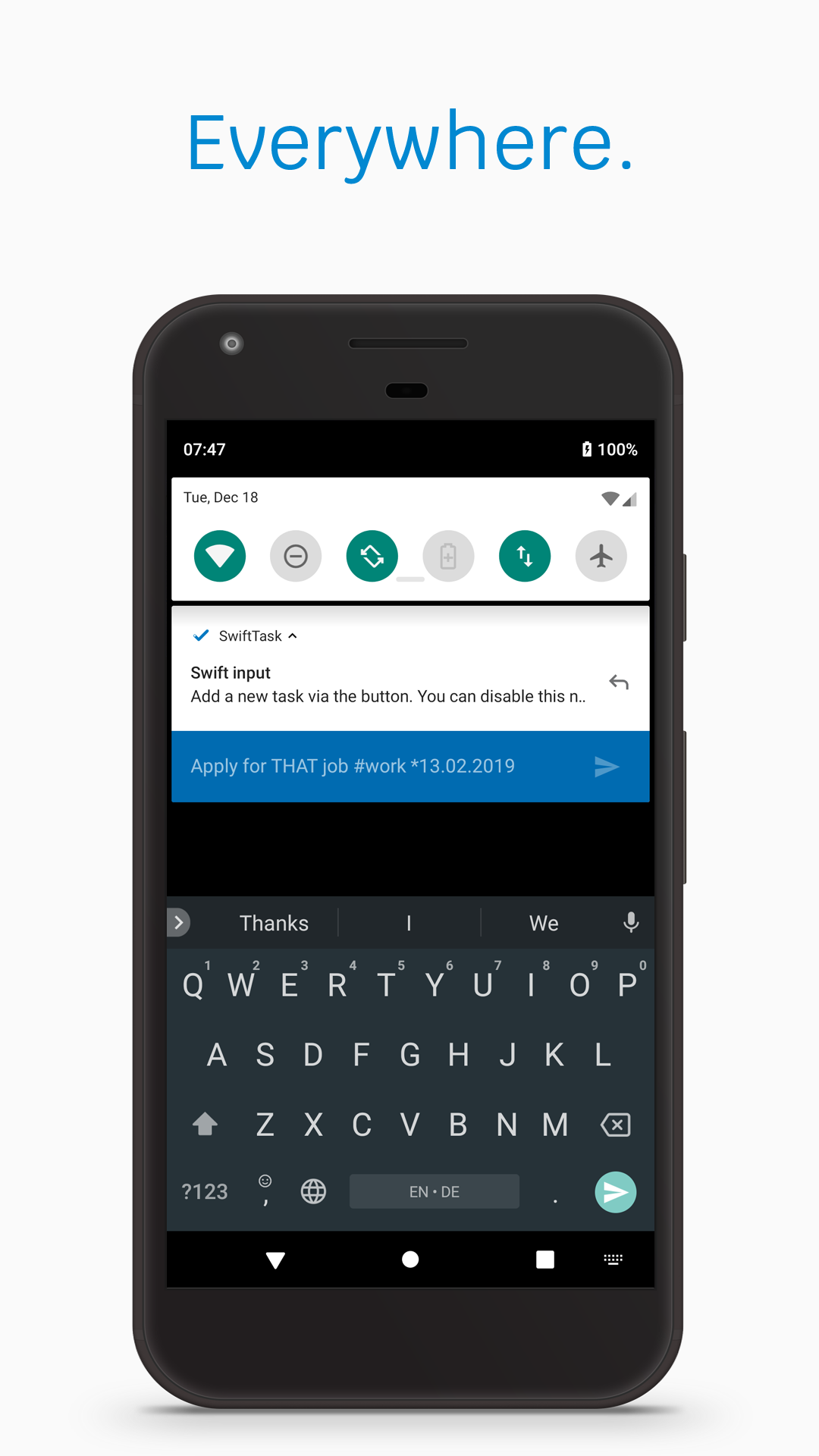 Add new tasks via the notification center without leaving your current app.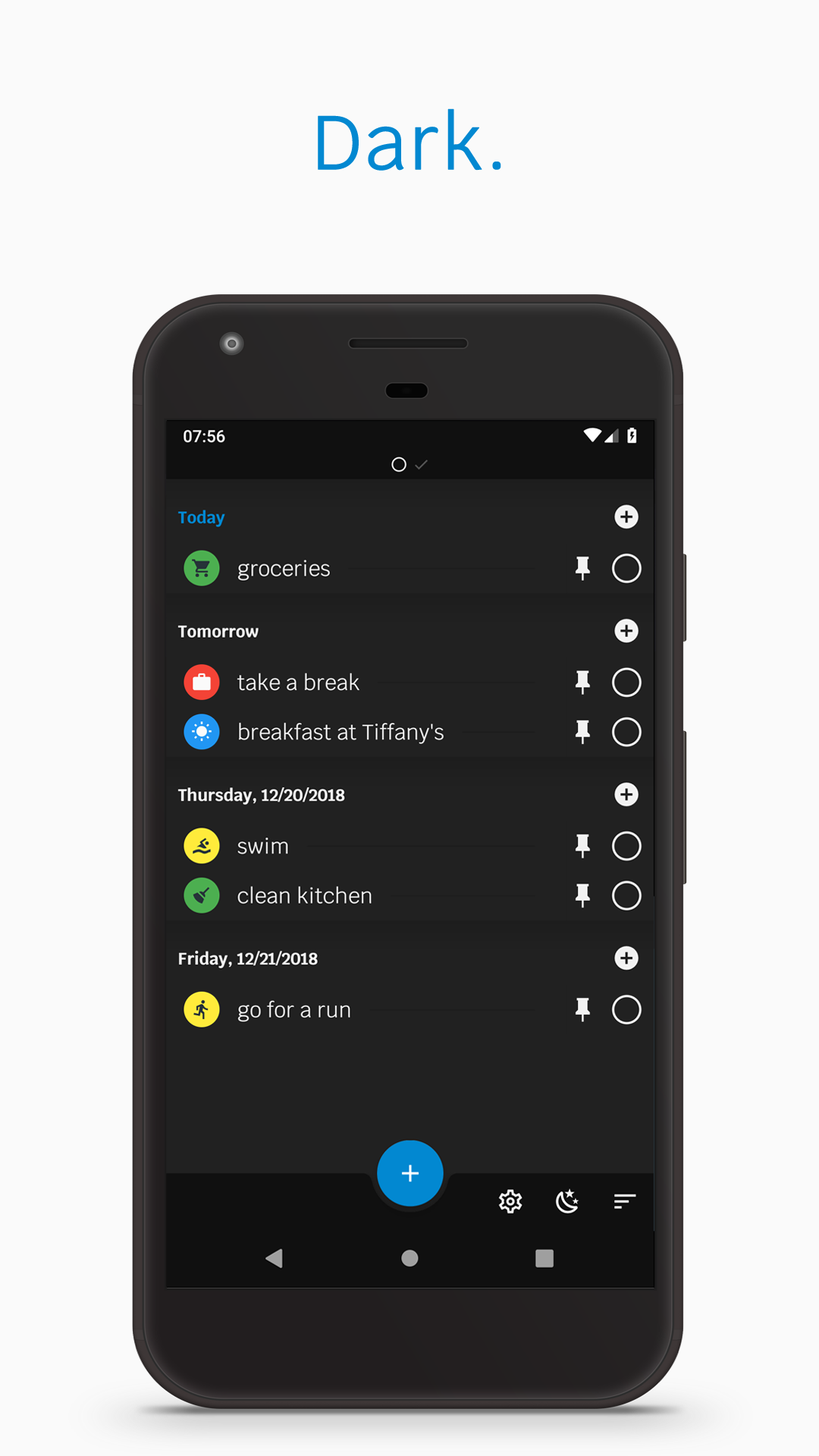 Switch between a light and a dark mode to not burn your eyes out in the dark and to even see something in bright daylight. The widgets are also available in both styles.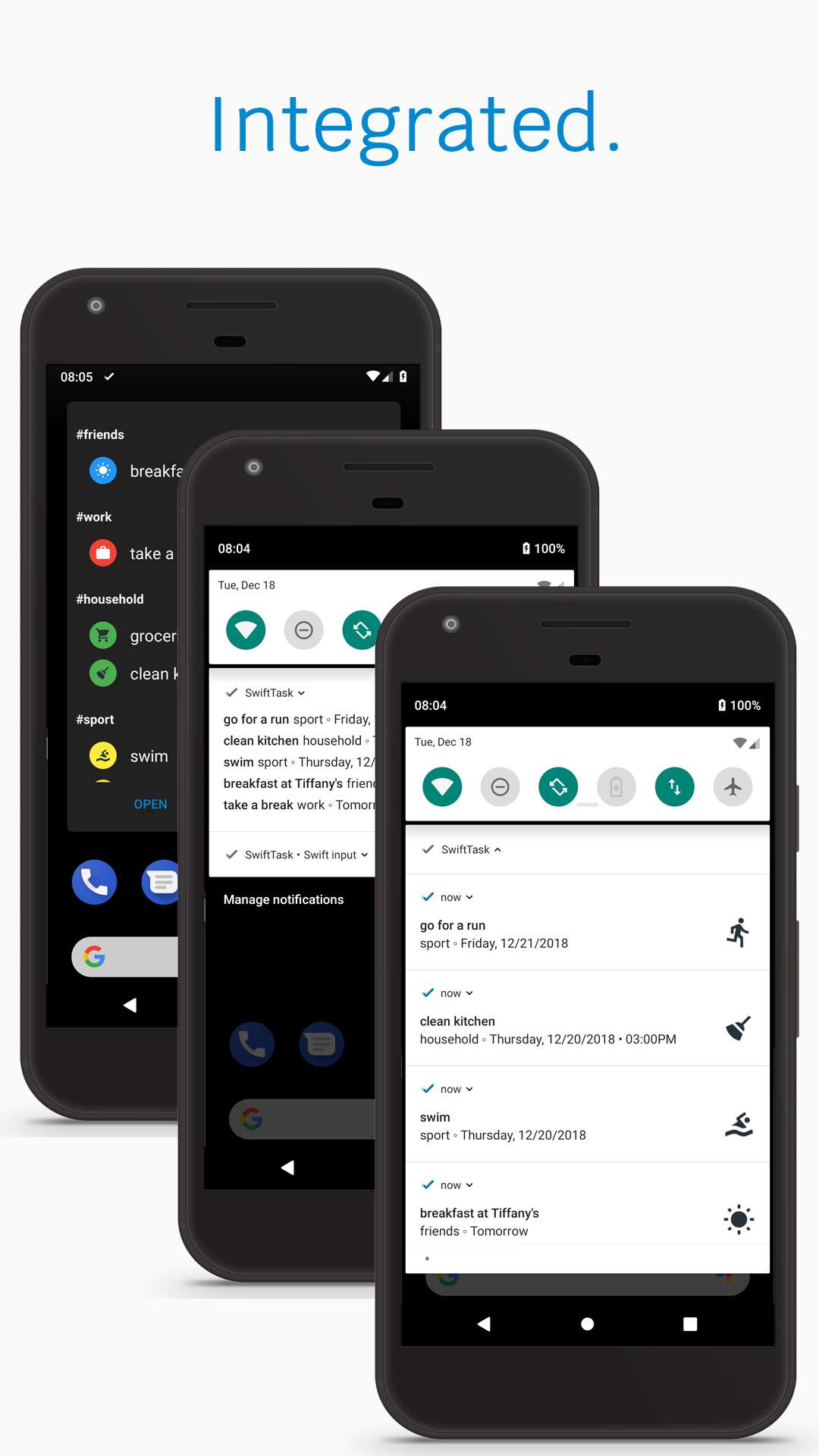 Pin tasks to the notification center and view them in a summary or each in detail
Use one of the two widgets
Place shortcuts on your homescreen
Open SwiftTask via the quicksettings
Add tasks via Google Assistant